Primary content
Naladhu Maldives Coral Adoption Programme.
Coral reefs protect the pristine beaches at Anantara Dhigu, Anantara Veli and Naladhu Maldives, and guard the islands' crystal-clear lagoon. They also support an astounding array of tropical fish, crustaceans and bizarre-looking molluscs.
However, for all of its beauty and apparent resilience, coral is a sensitive organism, vulnerable to extreme weather and sudden environmental changes. In our commitment to protect the environment, Anantara initiated the Coral Adoption Programme. We invite our guests to participate in this long-term project, by planting coral in our reef nursery and following its growth with photo updates or return visits.
The Reefs
Swim, snorkel or kayak above reefs that shelter large-mouthed groupers, brightly coloured parrotfish and the occasional moray eel. Watch closely for the unmistakable shape of the spotted eagle ray or try to spot a giant clam, the world's largest bivalve. Count the anemones, starfish and sea urchins. Look for butterflyfish nibbling on coral. Follow a school of damselfish across the reef.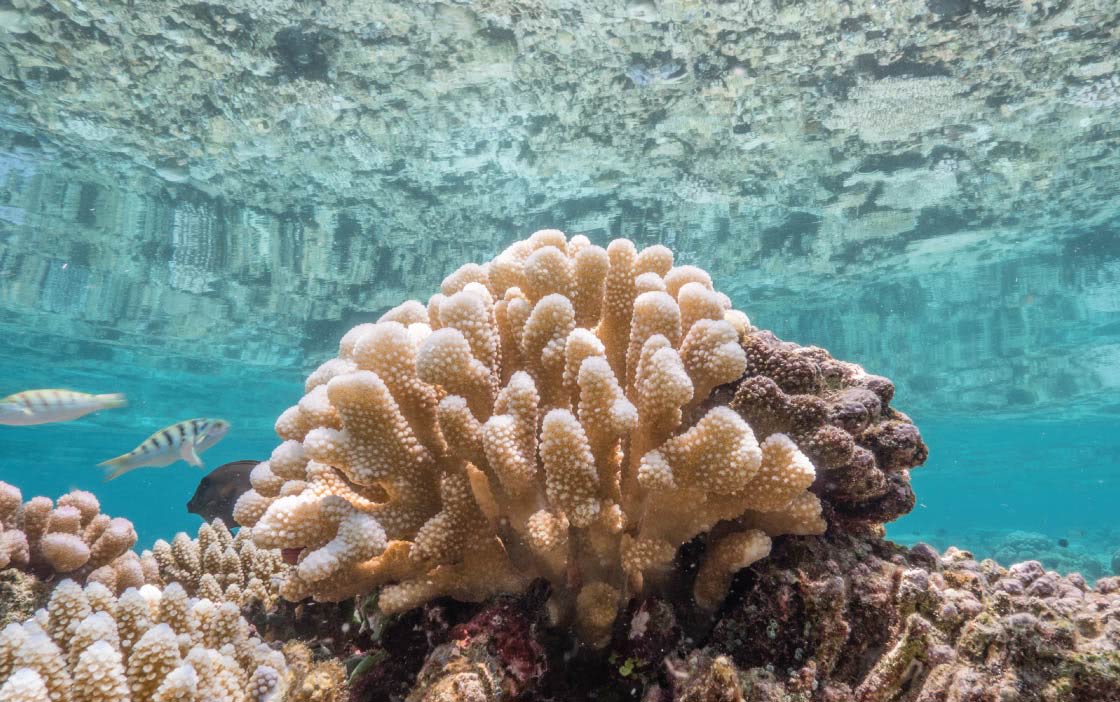 Project Snapshot
In 1998, more than 90 percent of shallow coral reefs in the Maldives died when El Niño raised sea temperatures by 4°C. The coral has regenerated significantly since suffering from the bleaching event; however future temperature fluctuations threaten its survival.
Anantara's coral reef adoption programme launched in 2010 to accelerate regeneration and strengthen our surrounding reef ecosystem. In the years since, the project has continued to evolve and expand, while always allowing guests to leave a positive mark on the reefs by sharing in our efforts.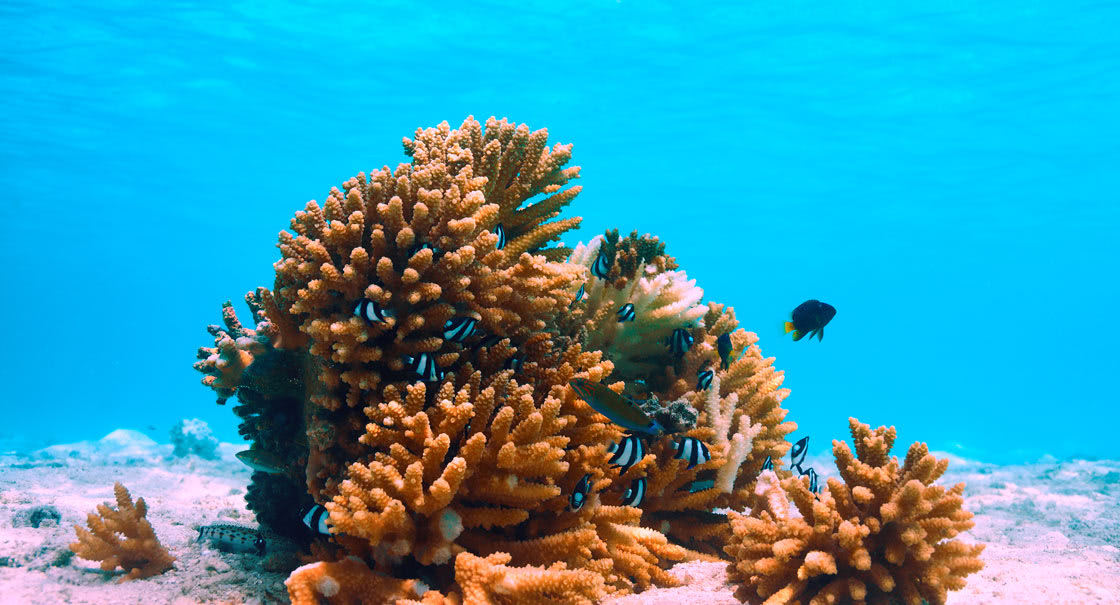 Sponsor A Coral Rope
Many of Naladhu's guests love joining in the reef restoration project by adopting a coral.
| Coral Rope Sponsorship | Price |
| --- | --- |
| Sponsorship only | USD 185 |
| Sponsorship & Planting | USD 247 |
Take part by planting coral fragments onto your rope with the help of our resident Marine Biologist. Once the coral fragments have been attached, the rope is moved to the nursery. When the corals are grown enough, the rope will be moved to the reef or our snorkeling trails. Make a return trip to see how much the reef has grown.