Primary content
Surfing in Maldives: be at one with the waves
Wake up, wax up and ride the waves on your doorstep.

One of the world's most coveted surf spots, Naladhu Private Island Maldives is a veritable paradise for surfers of all levels, novice to pro. From peeling, playful rights to down-the-line left barrels, the water awaits, with a variety of waves on our doorstep and beyond.

For a truly decadent experience, you can charter the Nirvana Luxury Yacht for a fabulous all-day adventure where you'll get lost at sea for all the right reasons.

Lessons with our accomplished surfing team are available for all levels whether you are looking to take on your first wave or build the courage to step it up a notch.
Surf Guru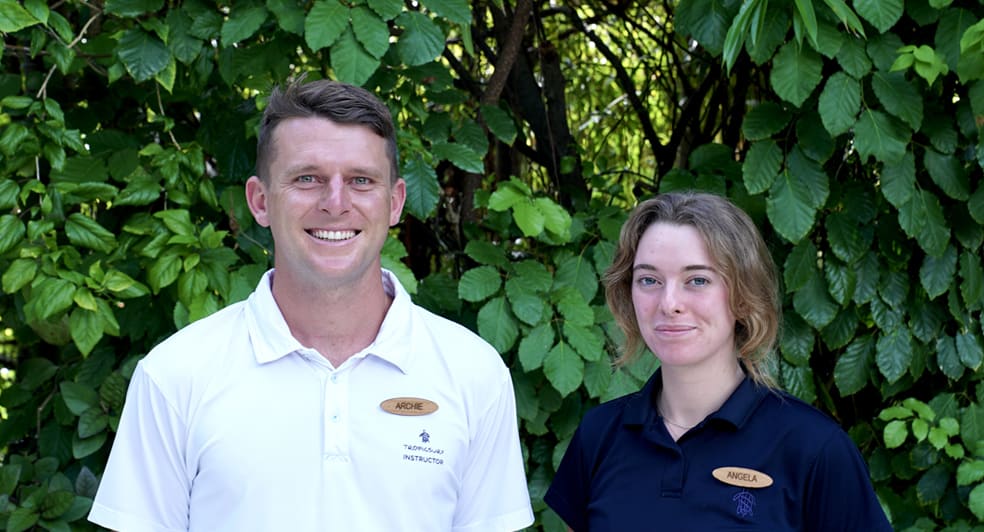 Angela and Archie
Angela and Archie hail from the seaside towns of North Devon, United Kingdom. Archie grew up surfing and life guarding the busy beach breaks in the area. His passion for the ocean flew him around the world to warmer destinations and some of the most renowned surf breaks on earth. Archie's best qualities are his patience, logical coaching and love of surfing, making him your perfect water companion! Together with Angela they have toured the world with Tropicsurf before deciding to settle down here at our surfer's haven.
Programmes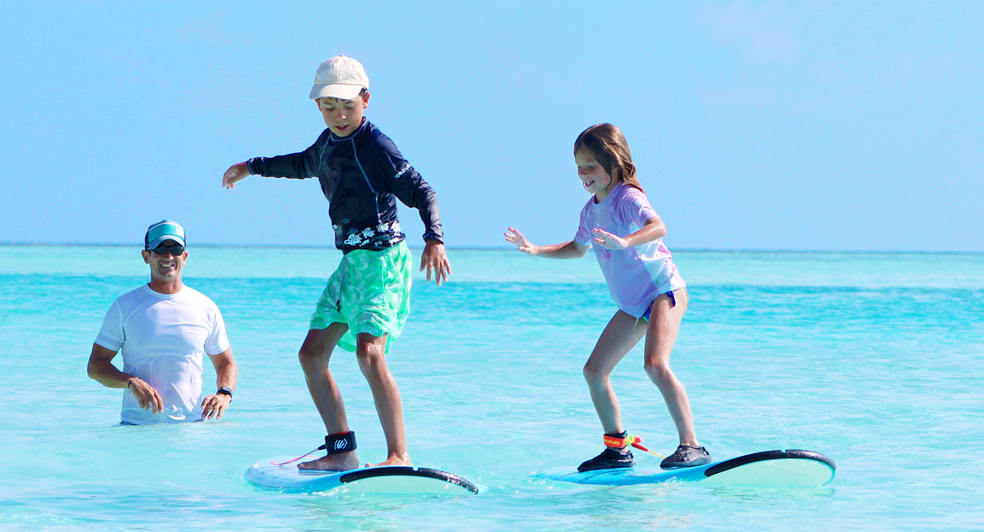 Lagoon Lesson
A fun way for to grow your 'sea legs' is a lagoon session to help you learn the basics of this centuries-old sport. Understanding the techniques in the safety of the resort lagoon, you will be able to take on the 'Henry', the perfect wave to tick off as your first.
Ocean Transition
If it's time to step up your surfing skills and transition to the ocean, 'Nonyas' is the perfect spot. This nearby break offers long peeling rides with easy, gentle take-offs where you can put your new-found skills to the test.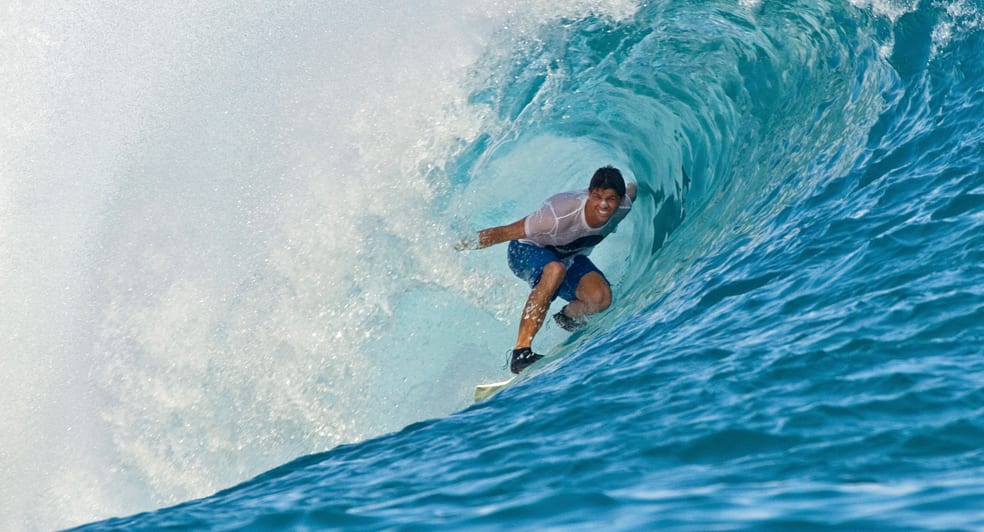 Ticket to Ride
Offering some of the best waves in the Maldives, 'Boatyards' is a nearby break just ten minutes from Naladhu. A perfect left which is extremely hollow, get ready for an unforgettable ride of a lifetime.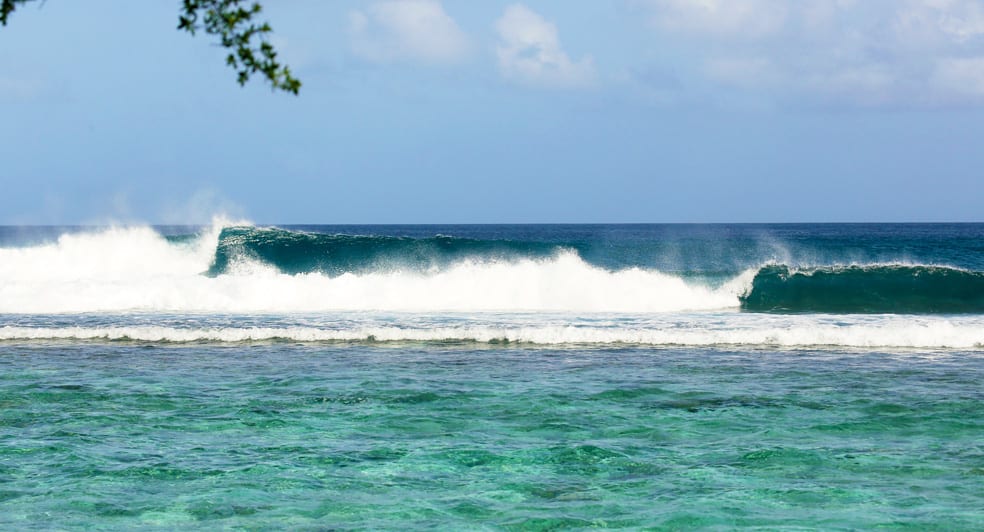 Veli Left
Advanced surfers need to look no further than the left-hand reef break of Veli a popular choice given it breaks directly in front of Dhoni bar on Anantara Veli. You can access it from land by walking down to the jetty and paddling out.
Access to the Veli left is complimentary for all in-house advanced surfers when travelling with their own equipment.
Surfing Season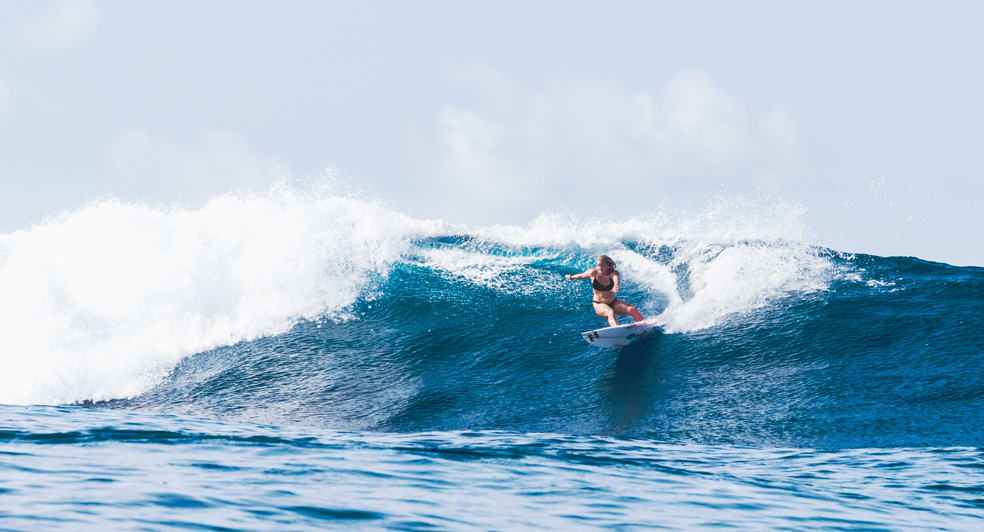 Surfing Season
Immerse in the wind and waves for your Maldivian surfing adventure. This unique sport blends exhilaration with the ultimate sense of peace and connection to nature and allows you to release the worries of the world and lose yourself to the beauty of the deep blue.

One of the world's most coveted surfing destinations, April to December is peak season and the time you can catch the best swell with guaranteed daily surf.

Waves can reach more than head height in this thrilling experience immersed in nature's playground.

Though our surf operator Tropicsurf operates all year round, swell size can vary in off-season so is not suited to a dedicated surf holiday.